When I was nine years old, I learned what it meant to be adopted. My mother had been adopted as a child and always talked about what a gift it was to be raised by her parents, my grandparents. This fact being totally undisputed, I also remember one day turning to my mother and asking her, "But what about our medical history?" Do you know anything about this? She shook her head, and a burning curiosity for answers rose in me.
Decades later, I was working on my first novel when I learned that Joseph James DeAngelo Jr. was identified as the elusive Golden State Killer. Growing up in Sacramento, California, the area where DeAngelo began attacking his victims, I knew of his crimes: serial murders, serial rapes, and burglaries, among others. What struck me was that his identity was eventually discovered through DNA submitted by a distant relative; I had often wondered what the results of my own DNA test submitted to a big company the previous year might lead to – not only the revelations I sought as an adopted child, but what additional secrets might be. unveiled.
The combination of these two threads of my life led me to write Strangers we know. My main character, Ivy, an adoptee, submits her saliva sample to a DNA testing company while searching for answers regarding the mysterious illness she has endured for months. After contacting a first cousin, hoping to get more information that might lead to a diagnosis, Ivy travels to the rural Pacific Northwest. There, she's immersed in the secrets her birth mother kept as a teenager in the 1980s – which suggest a serial killer may be lurking in their family tree.
The following true-crime studies—almost entirely non-fiction titles that are so dynamic they read like fiction—have informed and inspired Strangers we know.
The article continues after the ad
I'll be gone in the dark by Michelle McNamara
Michelle McNamara, a true-crime journalist who created the popular website TrueCrimeDiary.com, became obsessed with the violent psychopath she called "the Golden State Killer" – a violent abuser we would come to know as name of Joseph James DeAngelo, Jr. Learn More For more than 10 years, this mysterious and violent predator committed 50 sexual assaults in Northern California before moving south, where he committed 10 sadistic murders. Then he disappeared.
Before the investigation ended, forty years after it began, Michelle pored over police reports, interviewed victims, and integrated herself into online communities that were as immersed in the case as she was. was. Called "propulsive reading, can't stop now" by Stephen King, I'll be gone in the dark, both captures the terror that has gripped an entire state and provides a chilling tale of a criminal mastermind. Without a doubt, Michelle's efforts to unmask this madman contributed to DeAngelo's ultimate identification in 2018.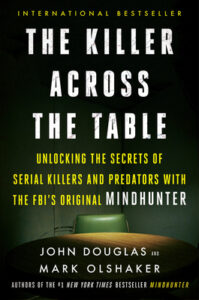 The killer across the table by John E. Douglas
A brilliant account of some of the worst killers, The killer across the table, offers never-before-seen information that led its author John E. Douglas to help capture them. A legendary FBI criminal profiler, number one New York Times bestselling author and inspiration for Netflix spirit hunterDouglas uses four of the most disturbing and complex predators to illustrate his profiling process, while disclosing the strategies used.
In each of his chapters, Douglas describes the factors that led these killers to murder and how he used his interrogation skills to expose their means, motives, and true evil. Going step by step through his interviews, Douglas connects the crimes of each killer to the specific conversation and contrasts these encounters with those of other deadly criminals to show what he learns from each. This book is for anyone who wonders, how could someone commit this crime? Be warned, however, that you will immediately binge watch spirit hunter after reading.
The article continues after the ad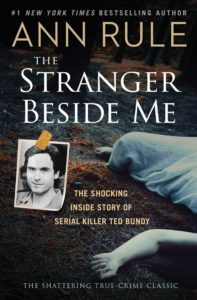 The stranger next to me by Ann Rule
A classic among true crime readers, this book grabbed me based solely on the book's diary line: Ann Rule was a writer working on the biggest story of her life, tracking down a brutal mass murderer. Little did she know that the young man who was her close friend was the savage killer she was hunting: Ted Bundy. Now known as a brutal murderer who claimed the lives of at least thirty-five women, Ted Bundy terrorized the entire country in the 1970s as he hid behind his charm, his good looks, his legal training and his dazzling eloquence.
Her story, meticulously researched and told with emotion by Ann Rule, her former friend, details her magnetic power, her unholy compulsion, her demonic double life and her series of helpless victims. Rule thought he knew Ted Bundy well, until the ugly truth began to emerge. It's essential reading for anyone wondering how Bundy was able to elude law enforcement so many times.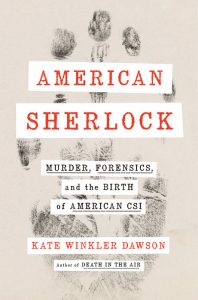 american sherlock by Kate Winkler Dawson
Edward Oscar Heinrich pioneered much of today's crime scene investigation techniques – an impressive resume and essential name for anyone who considers themselves a true crime enthusiast. Known as "American Sherlock Holmes" and operating out of Berkeley, California, Heinrich was one of America's greatest – and first – forensic scientists, eventually solving at least two thousand cases over the course of his forty-year career.
Kate Winkler Dawson provides an intriguing account of many of Heinrich's most famous cases, using never-before-published primary sources. She breathes new life into Heinrich's brilliance, detailing the background to his most famous forensic techniques, many of which are still in use: blood spatter analysis, ballistics, polygraph tests and the use of fingerprints. digital as evidence in the courtroom. Thanks to the literary talent of Dawson, who is also behind the popular True Crime podcast ten times meanerhis book american sherlock achieves the lofty goal of writing a biography that truly reads like a novel.
The article continues after the ad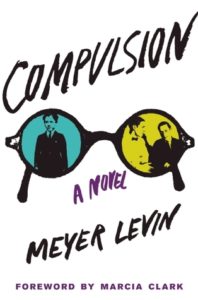 Compulsion by Meyer Levin
Heartbreaking and intense, Compulsion is widely regarded as the first great true crime novel. Based on the murder that rocked Chicago and the country in the 1920s, author Meyer Levin skillfully depicts the crime from the perspective of its perpetrators, while weaving in his own personal observations disguised as a naïve, aspiring journalist.
Fictional characters Judd Steiner and Artie Straus are part of the elite high-society Jewish community of 1920s Chicago. Both are obsessed with Nietzsche's idea of ​​the superhuman, and they decide to choose and arbitrarily murder a Jewish boy in their neighborhood to prove the concept. Levin captures the saga of real life murderers Leopold and Loeb, as he analyzes the dark motivations behind the act and wonders if redemption from such depths is possible. Not for the faint-hearted, this fictional tale will stick with you long after its final page.
Each of these books—Strangers we know, included – underscores our inability to look away from the most shocking events of the last century. Is consuming today's seemingly endless amount of genuine criminal content a form of thoughtlessness? Or, more innocently: an attempt to understand the incomprehensible? After reading these true accounts of crimes and imagining what the families of victims and perpetrators went through, I knew I had to write what would become Strangers we know. By fusing real-world headlines with my own life experience, I hope my latest thriller, an imaginative work related to DNA testing, captures an emerging new corner of true detective fiction.
***